CAMPER'S CHOICE by BDM LEATHER
Our camping gear and canvas storage bags are designed and manufactured in Western Australia using locally sourced, high quality textiles that are designed to withstand tough Aussie conditions.
Camper's Choice is made to compliment your next outback adventure.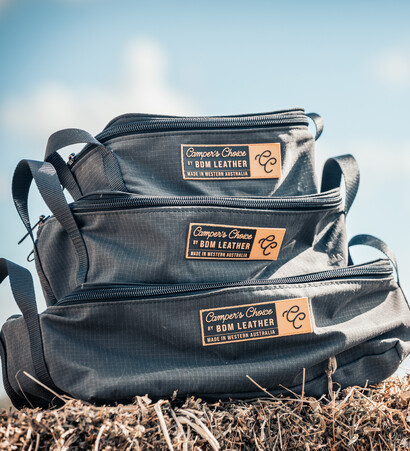 Clear Top Canvas Storage Bags
Australian made canvas storage solutions. Organisation. Simplified. Various sizes available
We specialise in canvas storage bags, clear tops, shovel covers, wheel bin bags, and canvas organisers. We are proudly Australian Made & Owned.
Shop the entire range of canvas storage bags below.